Electrical installation, power supply
Comprehensive solutions for standard and intelligent wiring, from switchboard to cabling to lighting, from office buildings to industrial sites and shopping malls.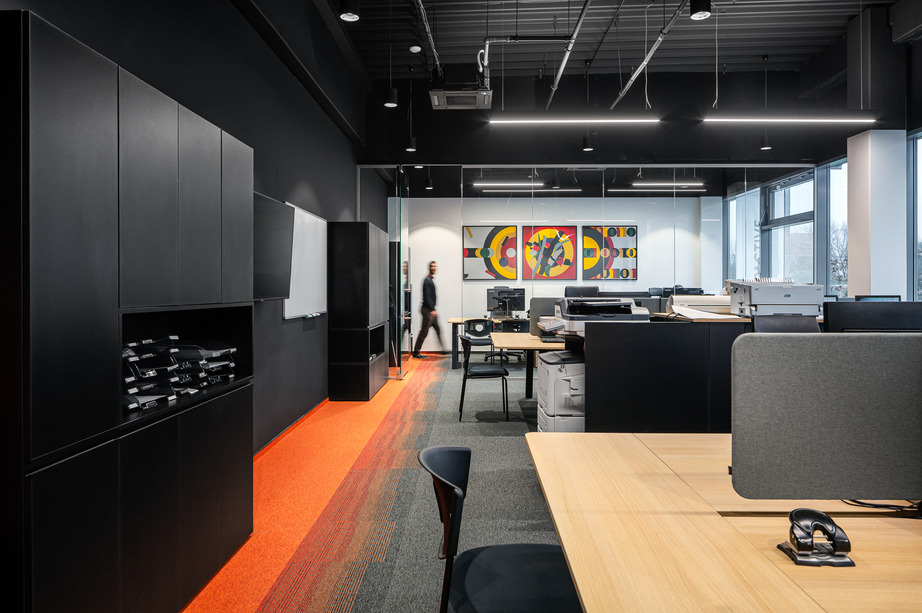 We are able to guide the client through the entire process, from design activities to the complete implementation of all electrical installations, including the supply of materials and labour. We deal with projects ranging from complex new installations, through reconstruction and repair of non-compliant wiring, to troubleshooting and regular maintenance of electrical equipment. Electrical wiring should not only be safe, work reliably and have a long life, but should also be clear enough to look nice.
The basis of a good electrical installation is a professionally prepared project, on the basis of which a building permit can be issued (if necessary) and electrical work can begin. The project is then also important for the inspection of the entire installation.
Our company offers complete wiring of high-current and low-current wiring on the basis of your project or a project that we prepare for you. At the end of each new installation or reconstruction of existing wiring, we will prepare a revision report proving that everything has been done according to the applicable regulations and standards. All of our technicians have completed the necessary training and certifications.
We are certified to install and review electrical wiring up to 1000 volts.
We design and install intelligent electrical systems for apartments, houses, commercial and industrial buildings. Smart wiring is the heart of your home. It's technology, thinking, communication, intelligence and everything that brings your home to life. Smart homes are the next logical step in the evolution of modern technology and living at the same time. Besides security, it also brings comfort or significant savings to the user. You can control your house, apartment or any other property remotely from one device, for example via your phone or tablet. You can control heating, multimedia, lighting, camera systems or appliances, for example. 
The benefits of a smart home are many, including a complete overview of your energy consumption, which is available to you at any time in real numbers.
Smart wiring is suitable for new construction projects as well as for existing properties or buildings under renovation. It can adapt to small apartments, large houses and large commercial buildings. Each project is unique. We will find a solution for you. We prefer an individual approach with our customers and always propose a suitable solution to meet the basic requirements. You can choose wireless technology, which requires no building modifications, or wired-bus technology, which we recommend when planning a new building.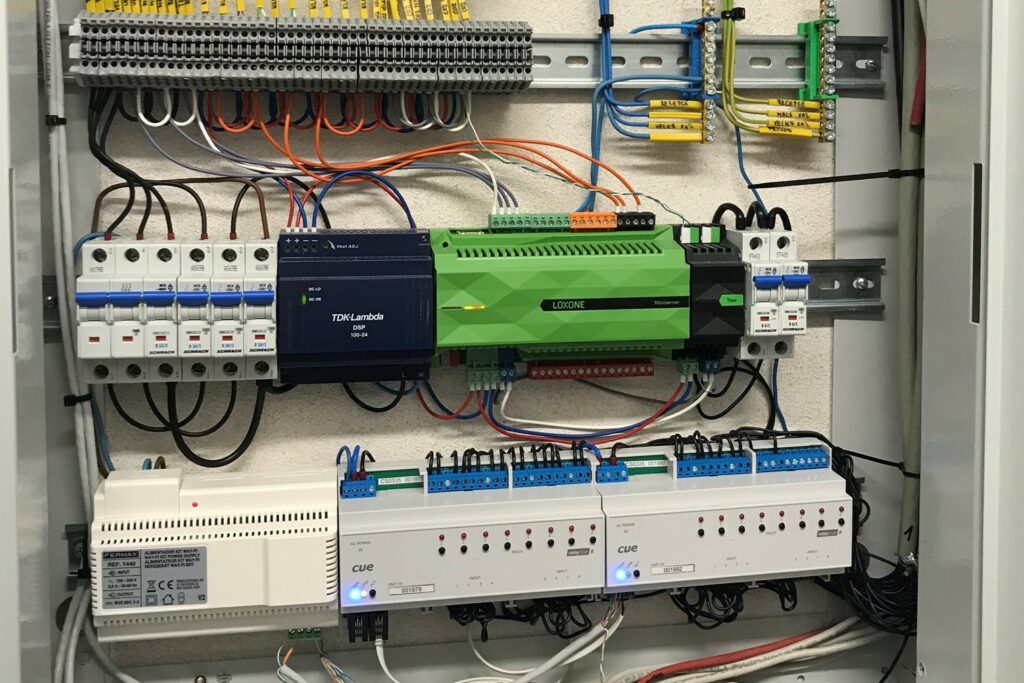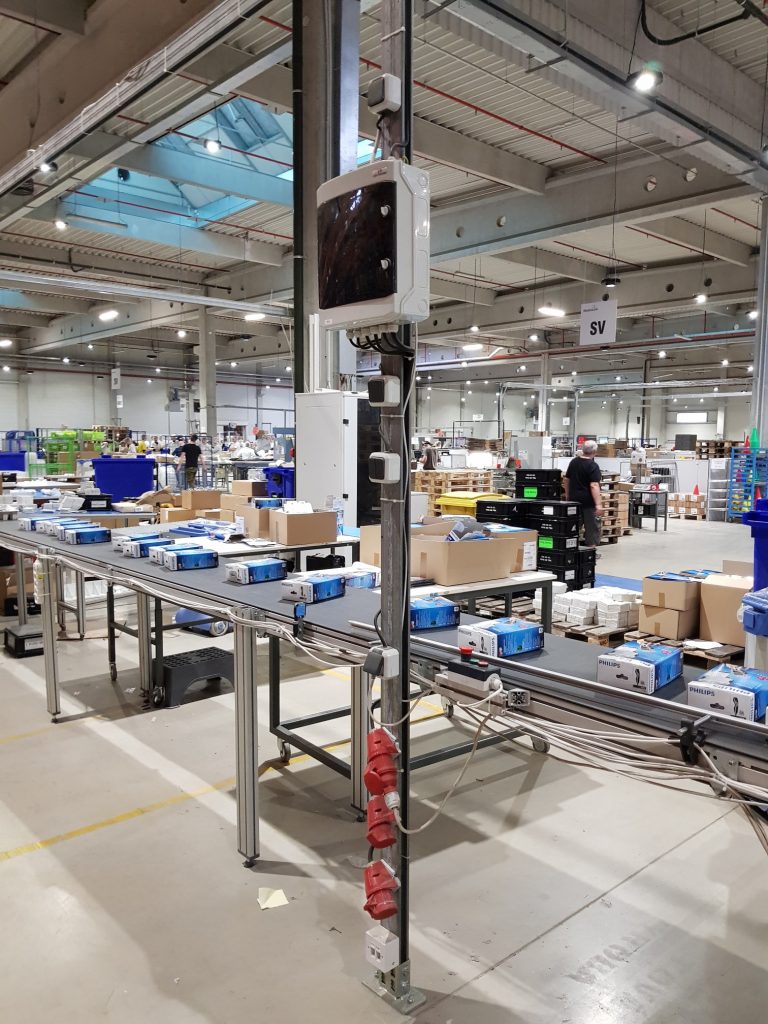 Connecting and moving production lines​
If you're wondering who could help you move production lines from hall to hall, city to city, or state to state, you've come to the right place. We have experience with the entire process of connecting the line (electrical, data, air, …) but also with dismantling, packing and moving to another location and then connecting it at the new location, not only in the Czech Republic, but also in Slovakia, Poland or Austria.
Indoor, outdoor and public LED lighting​
We will help you choose the most suitable type of light source for your projects based on a light-technical calculation that will meet the lighting and design requirements for specific spaces. We cooperate with many suppliers and experts in the field of lighting technology. We supply and install light sources for:
Homes – direct and indirect interior lighting, paintings, staircases, bathrooms, kitchens, living rooms, home theaters, errand lighting, patios, pergolas, facades, garages, outdoor lighting for pools, gardens, etc.
Commercial spaces – offices, training and meeting rooms, waiting rooms, surgeries, reception areas, picture galleries, business premises, shop windows, showcases, shelves, wine cellars, wine shops, games rooms, bars, restaurants, restaurant gardens, discos, gyms, wellness, etc.
Industrial buildings – outdoor and indoor lighting of buildings, street lighting, production halls and lines, warehouses, gatehouses, etc.
Public lighting in municipalities – from design through development and application for subsidies to installation.  We also deliver for mayors of towns and villages, including control systems for maximum savings. Our strengths are large, large-scale lighting systems in industrial halls, where the replacement of lighting from the original sodium lamps to LED technology including SW control will bring significant savings and a short return on investment. For consultation in the field of LED lighting, please contact us.
We install and supply lighting control systems based on DALI bus or without it, mainly wirelessly. We use the Savee system (www.savee.energy) from NIKATRON, s.r.o. (www.nikatron.cz).
Installations are carried out "on the fly", without running restrictions. A solution that will bring you savings, automation and a quick return on investment. Let's solve it together.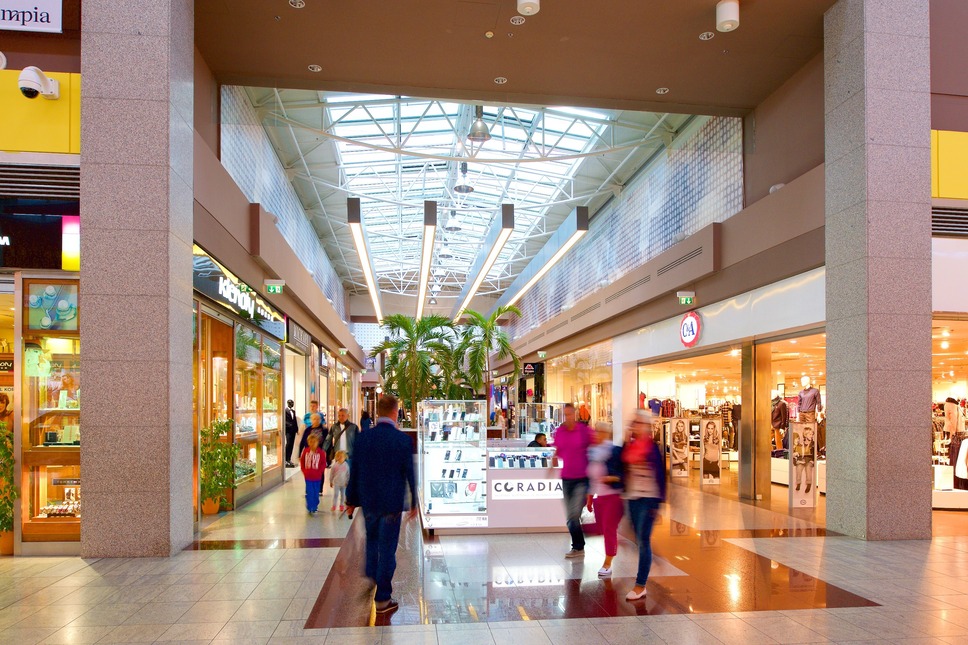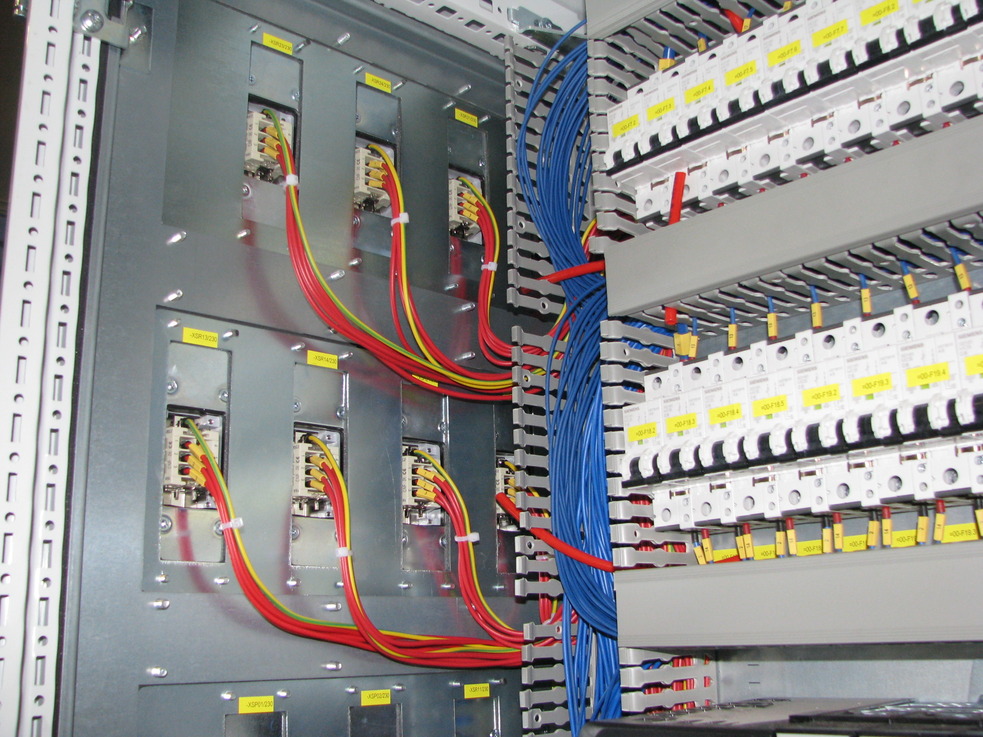 We design, install automation not only for manufacturing companies. We provide processing of automation project of lines – automation of activities: