Passive and active information and communication infrastructure. Wired systems, server rooms including basic hardware for private cloud solutions.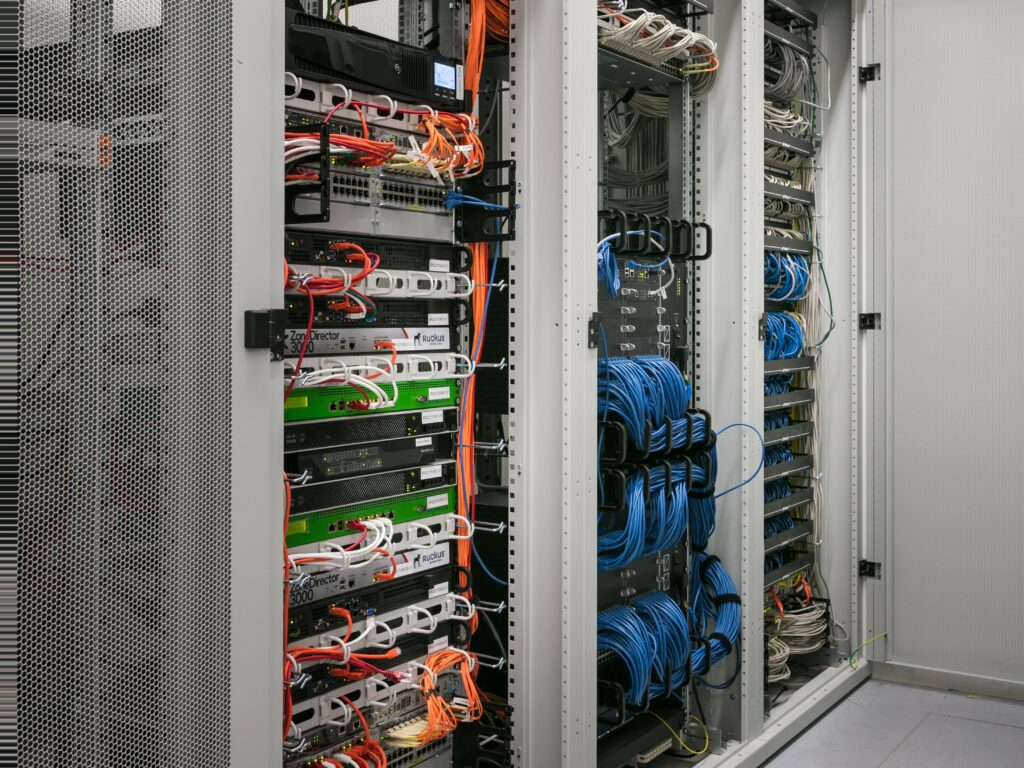 Server solutions, data backup
We deal with complex delivery, installation and configuration of computer equipment and software. We supply and install servers and backup solutions from global manufacturers, including operating and database systems. We provide virtualization solutions using VMware and Hyper-V platforms. We supply data backup and archiving equipment including corresponding software tools and system management – D2T, D2D. We provide external management services (outsourcing) for the complete portfolio of computer equipment.
We also implement and manage SW and HW systems to protect data from leakage or identity theft and overall security management systems. We also offer security analyses and audits, and can develop the right processes and procedures as well as an overall security strategy for your organization.
Active components, LAN/WAN
We implement, design, manage and maintain active data infrastructure, deliver and service data networks including passive infrastructure. We install branded ICT systems for commercial, industrial and demanding 24/7/365 operations, offering comprehensive solutions including passive infrastructure. We provide outsourced management services for a complete portfolio of computing equipment.
Are you facing a problem or non-standard situation? Let's solve it together.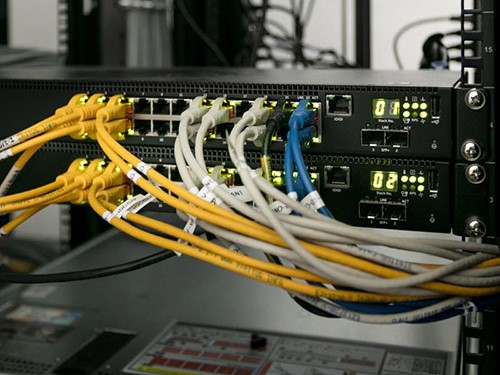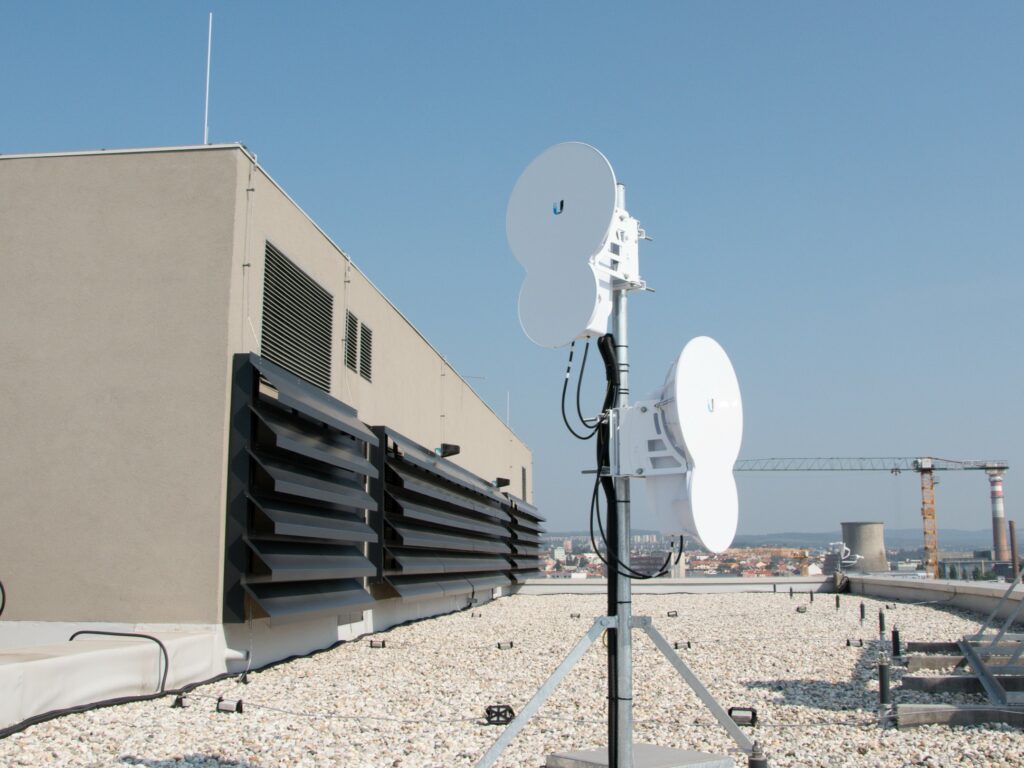 Wi-Fi designs, implementation, solutions
We install sophisticated Wi-Fi systems for industrial halls and office buildings using planning and measurement software, offering comprehensive solutions including passive infrastructure.
We provide mobile Wi-Fi (www.mowifi.cz) for your events, exhibitions, conferences, festivals – in short, wherever it is not possible to connect the solution to electricity. We also handle non-standard connectivity requirements via satellite internet.
Do you need to ensure a stable Wi-Fi connection? Contact us.
External IT / ICT administration
We can contractually arrange external management of your IT (outsourcing). The advantage for you is a contractual guarantee of responsibility for the operation of IT by the service provider, qualitatively higher care of all IT, higher operability and flexibility and, last but not least, significantly lower overall costs of IT operation.
External IT management covers all requirements for the development, implementation and support of everything related to the company's IT needs.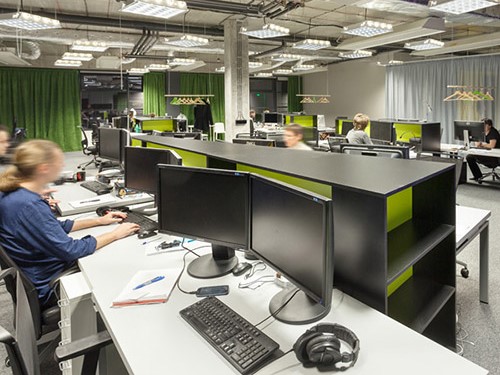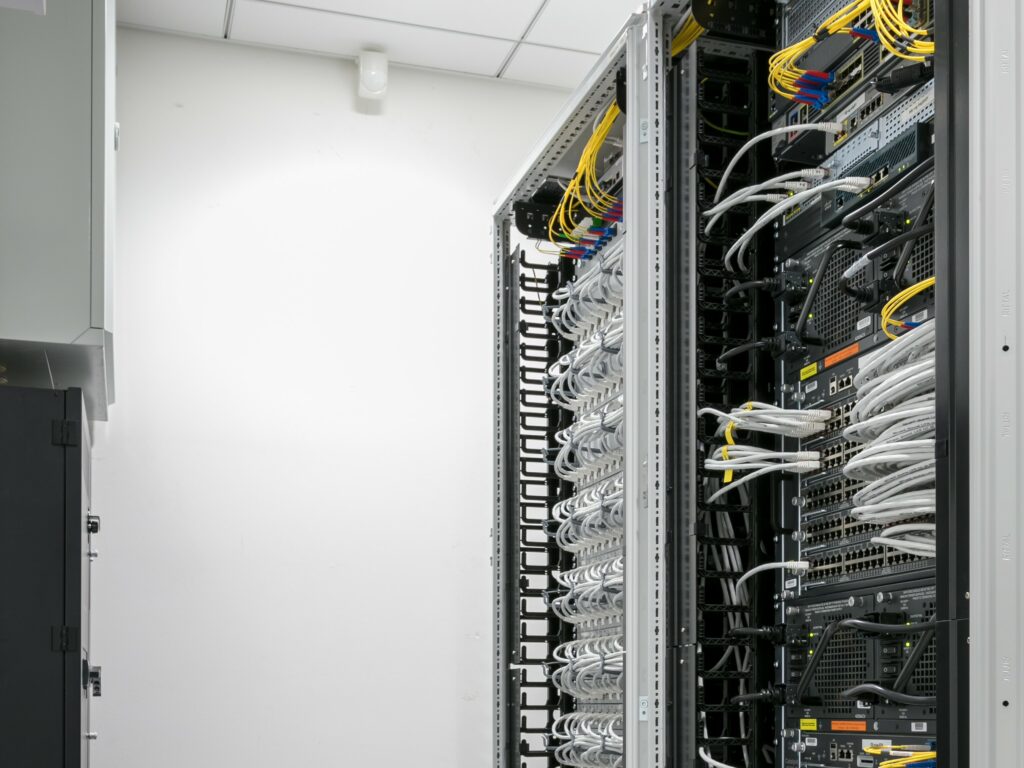 We provide design and delivery of complex data centres and "server rooms". We provide installation of high and low current technologies, wiring, all IT/ICT systems for proper functioning and LAN/WAN connectivity, including provision of multinational connectivity (internet, private VPN).
Our company operates its own – backup data center specifically tailored to customer needs. We not only take care of the hosted devices (server hosting), but most importantly you and your users, setup and remote access management (VPN), security, server operation and data backup.
We are a certified Zabbix management and operation company. If we take over the management of your systems, the deployment of monitoring is an integral part of the basic outsourcing policy. We monitor:
The solution also includes reporting sent regularly to the responsible persons.
Metallic and optical cable systems
Metallic cable systems allow maximum integration of individual low-current systems (LAN, CCTV, EZS, ACS and others) and significantly increase the utility properties of buildings while minimizing operating costs. Thanks to our experience and long-term contacts with the world's leading manufacturers, our solutions meet all binding norms and standards.
We install computer networks of any scale and type. We also supply active elements according to your specifications and requirements. We provide comprehensive provision of structured cabling systems from the design to the actual implementation, including the preparation of technical documentation. We are a certified partner authorized to design and install structured cabling systems suitable for residential and commercial buildings.
We are a certified integrator of many brands of fiber optic networks, including connections to the active infrastructure of administrative and industrial facilities or buildings. We use optical networks where it is necessary to guarantee data transmission over longer distances, but also where, for example, metallic technologies are limiting. We use fibre optics not only for backbone distribution, but also for example for camera systems when high speeds and transmission capacity or quality of transmitted data are required.
We provide a warranty of up to 25 years for metallic and optical cable systems and their components.