Harmony between technologies
Complete design, implementation and service of electrical installation, information and communication technologies
We provide comprehensive services in the field of electrical installation, information and communication technologies. We design and deliver complete solutions for low-current and high-current electrical systems connected by data networks with information, communication and security systems, audio and video technology. Efficient, reliable, correct and on time.
Electrical installation, power supply
Standard wiring
Intelligent wiring
Indoor, outdoor and public LED lighting
Connecting production lines
Automation
Security systems (EZS)
Fire alarm systems (EPS)
Video surveillance systems (CCTV)
Access Control Systems (ECS)
Software and system control
Data networks
Server solutions, data backup
Active elements, LAN/WAN
Wi-Fi design, implementation, solutions
External IT / ICT management
Datacenters, monitoring
Metallic and fiber optic cable systems
Audio and video technology
Projection technology
Booking systems
Control software
Digital signage systems
Sound systems
3D printing
We'll get the energy in your technology flowing.
Electrical installation, power supply
We take care of standard and intelligent wiring: from switchboards to lights, from offices to industrial sites and shopping centres.
Low-current systems
We arrange the design, supply and installation of complex low-current systems and wireless communication systems, including security and building automation.
ICT infrastructure
We will build your passive and active information and communication infrastructure: cable systems, server rooms and equipment for private cloud solutions.
Audio and video technology
From the connection point to projection walls to multimedia halls, we can solve your digital audio and video control systems completely.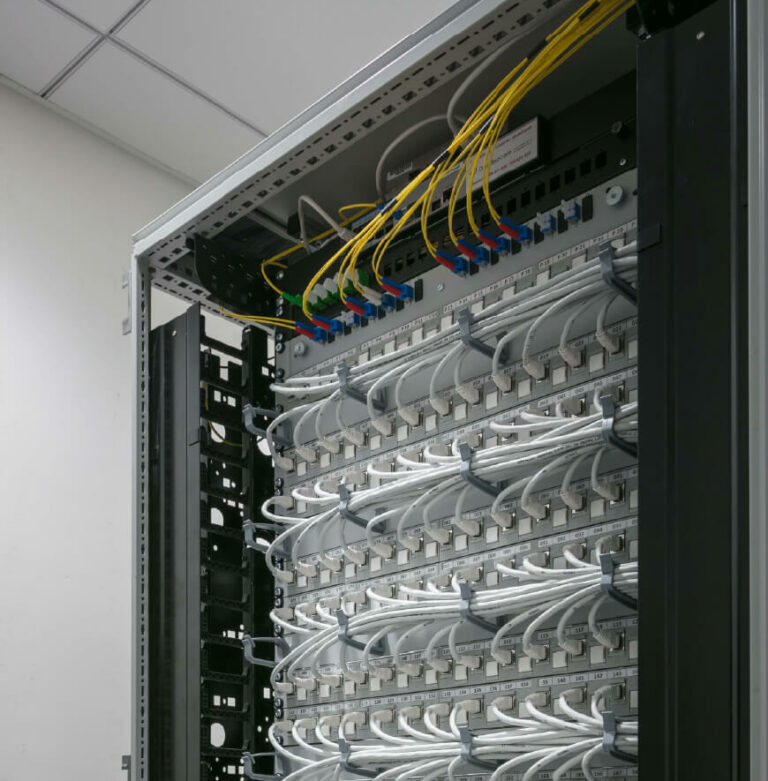 We educate, certify and train our employees. We place the utmost emphasis on professionalism in the delivery and installation of technology, as well as reliable and professional warranty and after-sales service.
How does it work with Compactive?
The basic philosophy of the company is a systematic and professional approach based on the foundations of project management.  We will help you to ensure the smooth running of the entire project, including subsequent service supervision.
First, we'll meet together. We will listen to you, you will tell us your ideas and we will analyse your project from A to Z.
We strive to turn your ideal idea into an optimal reality. We send you our thoughtful proposal for your approval.
The approved project is then carefully implemented – from the selection of the best quality materials to the consistent installation.
Our work does not end with the submission. We will be your partner for any issues during and after the warranty period.
Schedule a meeting to discuss how we can breathe life into your technology.
We've turned up the energy on these projects
Many years of references and experience speak for us, as well as a variety of amazing projects and realizations.